The right styling for hair loss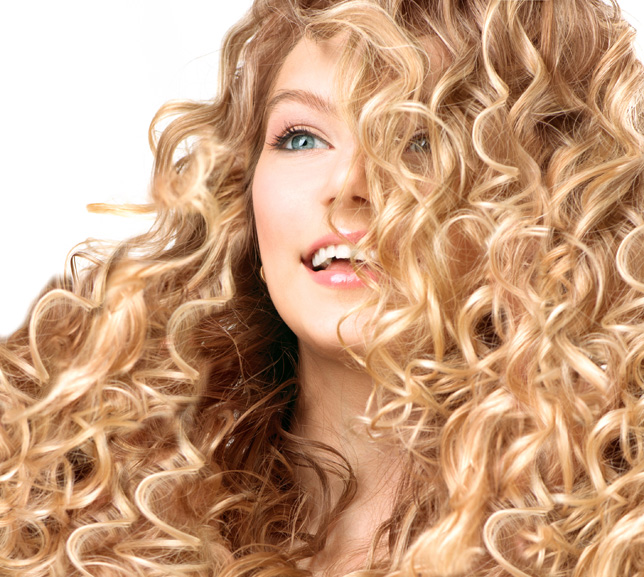 Beat receding hairline and suchlike with simple tips
Hair thinning or hair loss frequently poses not just a cosmetic issue, but, above all, an emotional one. Especially for women, full, long hair is a dream which, however, remains often unattainable, and not only for those with hair loss. These simple styling tips may help those who do not have the courage to show the gaps:
Treat thinning hair like fine hair, that means treat it gently! Use care products that match your hair type, and avoid procedures that stress your hair, such as complex blow-dry hairstyles, where the hair and scalp are subjected to prolonged and excessive heat.
Wear your hair loose whenever possible. If you wear a ponytail, use wide, soft hair ties instead of hard metal buckles. In any case, avoid binding the hair too tightly to prevent hair breakage, which would make your hair look even thinner. All other styling tips for thin hair also apply to hair loss:
Use wide hairbands or cloths to style the hair on your forehead. This draws attention to the headdress and away from the hairline. You could also be bold and wear your hair short as an alternative! A classic chin-length bob, optionally layered around the face, has a modern feel, and makes fine hair look full.
If you are even more courageous, choose a short hairstyle. Pay attention that the hair does not lay flat on the head. Layered haircuts, styled manually with gel, will make you look cheeky and youthful, and will conceal thin spots and receding hairline. A straight centre parting, however, draws attention straight to the problem areas. Choose rather an off-centre or zig-zag parting, which will look less severe and will make the hair fall loosely.
The same tips apply to men's hairstyles: style your hair as loosely as possible, rather than smoothly and neatly. If the sides are cut shorter, the hair on the top of the head can be nicely tousled or styled upwards, resulting in an exceptionally cool look. And when there is no time to waste: why shouldn't a baseball cap or a fancy hat be enough for a trip to the store down the street?
In any case, be sure to discuss your wishes with the hairdresser you trust. They can meet your specific needs already when washing and drying your hair, and will give you the right advice for choosing your haircut and styling.