This refers to severe hair loss on the entire head.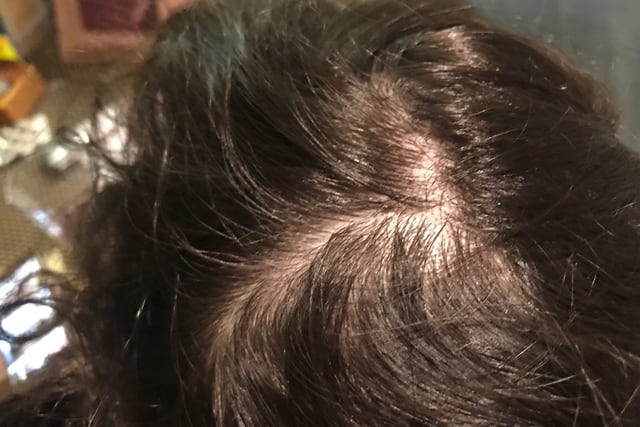 There are different reasons known for the premature transgression from the growth phase (anagen phase) to the hair loss phase (telogen phase):
High febrile infections
Protein, iron, or vitamin deficiencies
Hormonal imbalances in women (pregnancy/birth, menopause)
Liver diseases
Severe operations
Stress, a hectic and high workload, and psychological pressure are also some of the increasingly common causes.
Naturally, diffuse hair loss often disappears once the cause is eliminated — but the cause is often unknown and the hair loss therefore persists for many years.
99%
Reduction of hair loss in an average of 99% of women and men.*
76% - 93%
Improvement of seborrhea and erythema in at least 93% of women and 76% of men.*
Typical progression
In the case of severe persistent hair loss, progressive thinning of the hair may occur.
Course of alopecia diffusa with THYMUSKIN® application
Care with THYMUSKIN®
The patented active ingredient complex GKL-02 contained in Thymuskin consists of non-animal thymic peptides.
The biological activity of Thymuskin is particularly evident in the activation of the hair cells (keratinocytes), which have a decisive influence on the growth of the hair. Hair formation is stimulated.
THYMUSKIN® MED
In the case of diffuse hair loss, we recommend using Thymuskin Med Serum Gel and the Thymuskin Shampoo best suited to your hair type. Use for at least 3-6 months.
The Thymuskin Med Serum Gel was specifically developed for the care of severe hair loss as well as for sensitive or dry scalp.
THYMUSKIN® FORTE
In advanced stages, we recommend the use of Thymuskin Forte Serum Gel. Choose the Thymuskin Shampoo that best suits your hair type.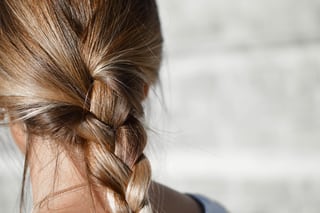 These regenerative processes take time and the positive effect always depends on the personal predisposition, i.e. the personal investment of the affected person.
There is a growing number of affected women with hormonal causes. The success rate is high. You will also find some reports on this in the customer voices.
Results of clinical tests
Multicenter study
In a Multicenter study* the efficacy and tolerability of Thymuskin Classic (serum and shampoo) was investigated in 184 women and 57 men over a period of 6 months.
* Barbareschi M. et al.: Multicenter study on the efficacy of a serum and shampoo for local application containing nature-identical thymus peptides for use in androgenetic hair loss and chronic telogenic effluvium in women and men. Published 2013 in Journal of Plastic Dermatology (Issue 9, 2013 - ISSN 2035-0686)